Paradise Janitorial Services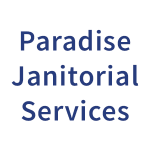 Business Name:
Paradise Janitorial Services
Since 2007, Paradise Janitorial Services, Inc. has served the greater Chicagoland area with pride. We understand that hiring a cleaning service for your facility can be difficult. Paradise Janitorial has references available for you all along the Chicagoland area. We treat each and every facility as if it were our office.
Paradise offers a wide range of services starting from once a week general cleaning to large carpet and tile jobs. Paradise Janitorial also has affordable rates that fit your budget and need for your office. Paradise Janitorial can guarantee your satisfaction each time you walk in to your work place. Contact us today to have a cleaner, and healthier facility today.