Handyman
Address:
Batavia IL
60510
Dan Collins founded his building company in order to create distinctive and finely crafted home renovations and additions.
Since that time Collins Construction has built a sterling reputation upon the idea that the difference is in the details. From budgeting to materials to scheduling, Dan and his team focus on each aspect of every job no matter what size.
When you choose Collins Construction Group to handle your renovations and additions, you work directly with our designers and builders. They listen to your ideas, advise you on how to accomplish your goals for your home and coordinate every phase of construction. Collins Construction wants to help you create a home that is truly your own by creating an environment that is Collins-crafted, where the difference is in the details.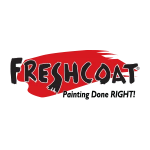 Address:
St. Charles IL
60174
Tri-City Painting Services | Fresh Coat Painters of Fox Valley
Our painting services are personalized.
Are you ready to try the newest color trend? Do you want to freshen up old, dingy paint? Fresh Coat Painters of Fox Valley has the experience, cutting-edge equipment, and top-quality paints from premium brands to help you reimagine the look of your home or business.
We do more than painting! If you're looking for electrical work or handy man type services, give us a call.