Pest Control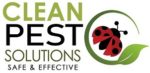 Why Choose Clean Pest Solutions?
We offer a 100% Satisfaction Guarantee. As our client if you are not satisfied with our services, we will return to your home or business and diligently work to solve the problem. If the pest problem is not solved to your satisfaction we will keep working until you are completely satisfied or give you a refund.
We offer a 30 day guarantee for single services.  (Clean Pest Solutions guarantees our work for 30 days after the time of service on the specified pest)
We offer digital reporting that will include details of when we serviced your home or business, the duration of our visit, what products we applied and any recommendations we may have after visiting the site.
We are a family run business. You will receive personalized service and won't get lost in the shuffle of one of the large corporate exterminator companies.
We practice integrated pest management.  Integrated pest management (IPM) is an effective and environmentally sensitive approach to pest management that relies on a combination of common-sense practices.  This means we will come in and customize the treatment for your specific needs. Insuring the highest levels of efficacy and safety for your family or business.
To Learn more about our different services and packages, give us a call at (630) 621-3333
Business Address
225 N. Jackson St.
Batavia, IL
60510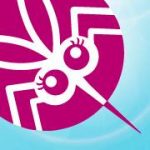 Mosquito Authority in Wayne, IL, was started by Nelson Sanderson to create a legacy for his family by providing unparalleled customer service to his clients. As a family-owned and -operated business, we take the time to get to know our customers and develop personal relationships with them. With a large management team and over 20 Specialists, we're able to offer our services to many customers over a wide area.
No Mosquitoes Guaranteed
We have 6 years of experience with backyard mosquito treatments and will make sure that each job is completed in a thorough manner. We'll eliminate mosquitoes when we take on your job, but we'll perform the service again free of charge if there are still mosquitoes around. We're committed to the complete satisfaction of our customers and will provide them with a full refund if they're not happy with our results.
Our mosquito yard treatments are available for your front and side yards as well as the backyard. We use formulas that are milder than DEET and that will remove mosquitoes from the area. In order to produce exceptional results, we'll take the time to identify any mosquito breeding areas that you have on your property and ensure that they are taken care of in a professional manner. Any mosquito habitats that we find will be treated accordingly. From trees to shrubs to foliage, we have the skills and tools to help with it all.
Dangers of Mosquitoes
At Mosquito Authority, we want to educate our customers about the dangers of mosquitoes so that they can make educated decisions on how to deal with them. We want to help you take back your yard so that you can host parties, barbecues, and other outdoor functions without worrying about the safety of your guests or having to go indoors.
Mosquitoes don't just make you itch. They can also carry life-threatening diseases that they spread when they bite. We kill mosquitoes, because mosquitoes kill people.
Our Commitment to Our Customers
We want to take the stress out of using our mosquito control services in Wayne, so we don't require any contracts or commitments. You'll have the opportunity to cancel any of our services with a call or an email. To find out more about our treatments, call us today.
Business Address
Wayne, IL