Plumbing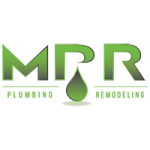 Your Experienced Naperville Plumber
Maxson Plumbing and Remodeling has proudly served the Naperville area with its plumbing needs since 2010.
Whether it is a leaky faucet, faulty pipes, or another substantial plumbing issue that you need help with, you can count on us. We are a full service company led by Scott Maxson, a 20-year veteran of the plumbing industry. We serve as the Naperville area's go-to emergency plumber.
We are known for:
Prompt service times
Friendly, knowledgeable advice
Expert fixes
Efficient emergency plumbing service
When you call Maxson Plumbing and Remodeling, you can be sure that you're getting a reliable, expert Naperville plumber at an affordable price. We are a small, local team – more easily able to keep the costs down for our customers.
Don't Wait – Contact Us Today – Or Call 630-877-1112 – 24/7 Service
Maxson Plumbing and Remodeling is licensed, bonded and insured.
Some of our services include:
Faucet, toilet repairs
Shower, tub repairs
Rodding
Sewer repairs
Sump pumps, ejector pumps
Drain cleaning and clogs
Water heaters
Water or gas piping
Bathroom or kitchen remodels
New construction
Some of the cities we serve include:
Naperville
Aurora
North Aurora
Oswego
Yorkville
Sugar Grove
Plainfield
Montgomery
Batavia
Plano
Find out for yourself why we tend to keep our long-term customers happy!
Maxson Plumbing and Remodeling is a family owned and operated company with a reputation built on trust, and providing the finest customer service. We meet your plumbing needs, while leaving you with a positive experience.
It is always better to take a proactive approach when it comes to your plumbing. Procrastinating can lead to more significant plumbing problems.
Whether you are in the need for routine maintenance, major repairs, or inspection, give us a call today. We can help you achieve peace of mind when it comes to your plumbing system.

Address:
Batavia, IL
60501
I will walk you through a typical service call because I am the type of person who likes to have an idea of what to expect, particularly if it is my first time doing something.
Upon my arrival I will knock on your door wearing a uniform bearing the company name and my name.  I will place an entry mat in your doorway to wipe my feet and set my tools.  I will wear shoe covers over my boots to keep your floors clean.  As described in the service call section above I will look at the issue, provide you with an up front price for the repair and in most cases resolve the issue the same day.  If you have carpeted stairs and I am replacing a water heater or other plumbing I will protect them with carpet shield and use runners across other carpeted areas.  If I need certain equipment to perform a service I will use tarps under the equipment and tools on finished floors.  After the repair is completed, tested and back in service, I will clean up my mess and take it with me.  If no more services are needed from me I will type up the description of work and warranties and collect payment.  I accept checks, cash and all major credit cards.  Your copy of the work order will be delivered to you immediately with the email address you have provided.
New work is warrantied for a period of one year on parts and labor provided by River City Plumbing.  Drain cleaning typically comes with a 30 day warranty and customer supplied material warranties are between the purchaser, seller and/or manufacturer.
I will do my best to provide you with top notch service and quality products because my business relies on your repeat business and referrals.